*Registration is OPEN for Fall Programming*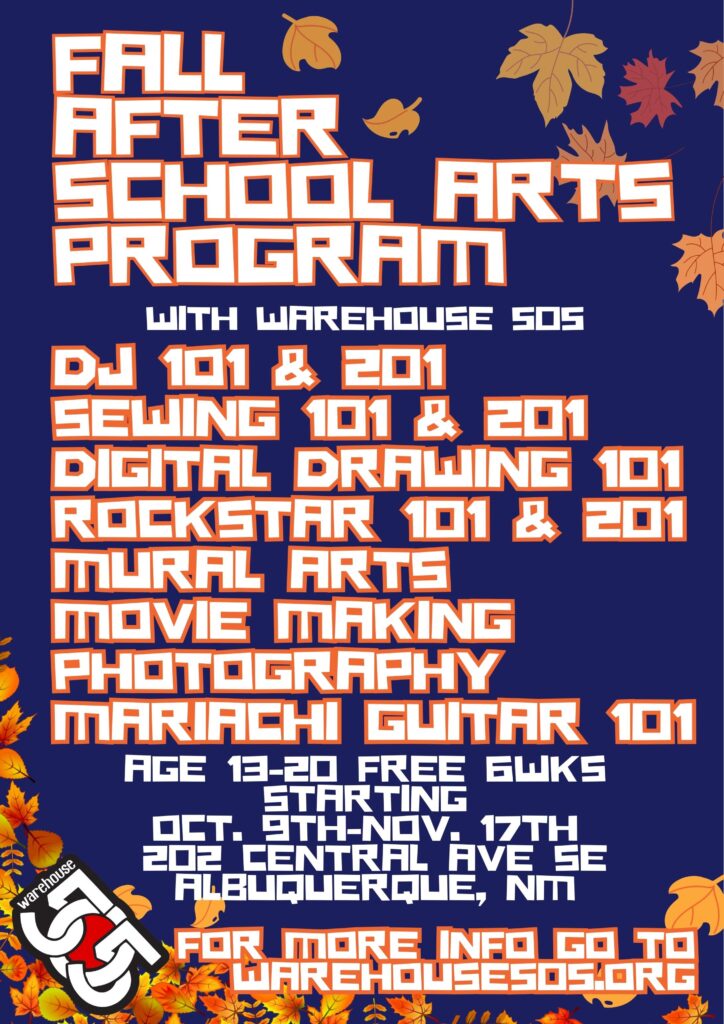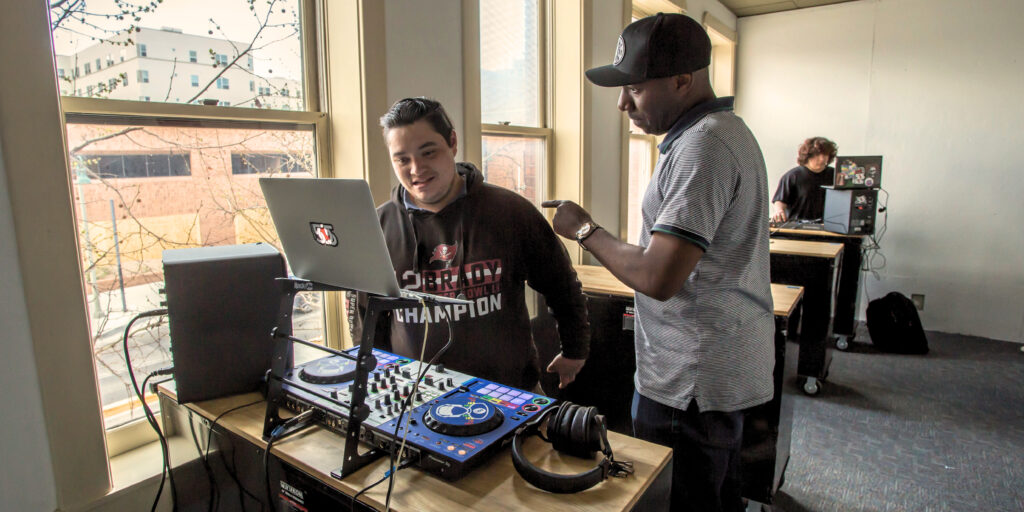 Instructor: DJ Flo Fader / Tuesday & Wednesday (5-7pm)
DJ 101 with local DJ extraordinaire Flo Fader will take students on a musical journey through the history and art of DJing. Students will learn crucial lessons on how to hook up and operate basic DJ equipment from past and present. Learn and perform turntable maneuvers, DJ routines, important crowd response techniques, and preparation for club gigs.
**Must have taken DJ 101 at least twice in order to take DJ 201**
Instructor: DJ Flo Fader / Thursday (5-7pm)
DJ 201 is a class that is available for students that have taken DJ 101 at least twice. DJ 201 is structured for students to learn advanced techniques while DJing and also how to perform and read a crowd when performing. The instructor will teach students how to put together different DJ sets outside their comfort zone to best meet a client's needs. In the class, students will learn the business around DJing professionally and what it means to be a professional DJ. The class will also provide real opportunities to perform in front of crowds.
Instructors: RJ Harris and Roberto "Buerto" Reyes / Monday & Wednesday (5-7pm)
Mural Arts Class with RJ and Berto at Warehouse 505 is an exciting opportunity for young artists to learn the art of mural painting from a professional muralist. Through a combination of hands-on instruction and collaborative projects, students will learn the techniques and skills necessary to create large-scale works of public art. They will also have the opportunity to explore different styles and approaches to mural painting, as well as learn about the history and cultural significance of public art. By the end of the class, students will have the skills and confidence to create their own mural and contribute to the vibrant public art scene in Albuquerque.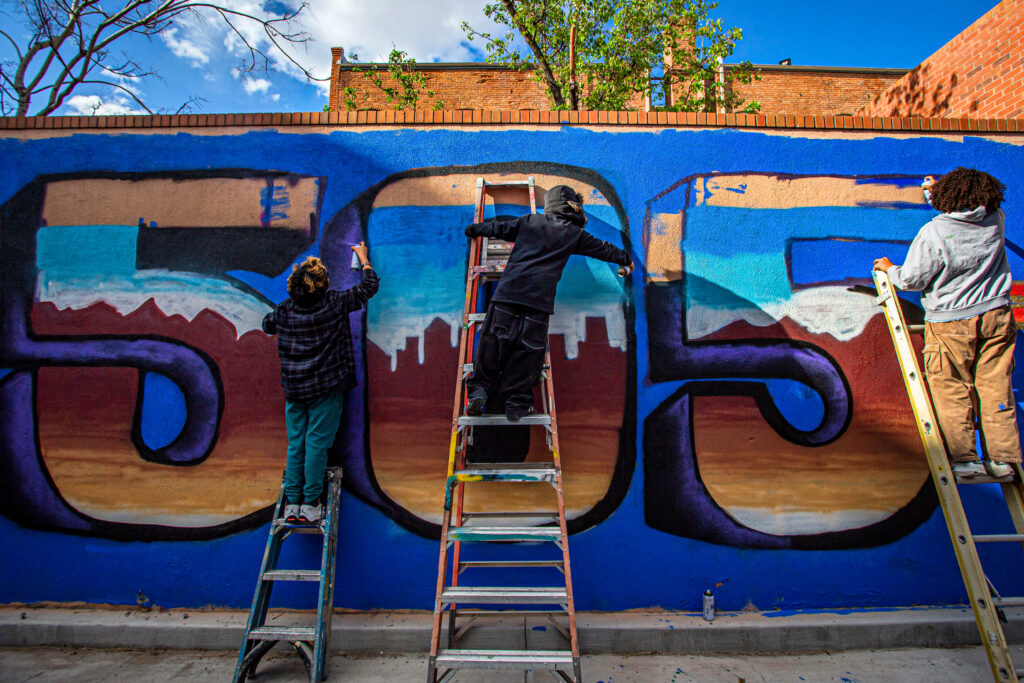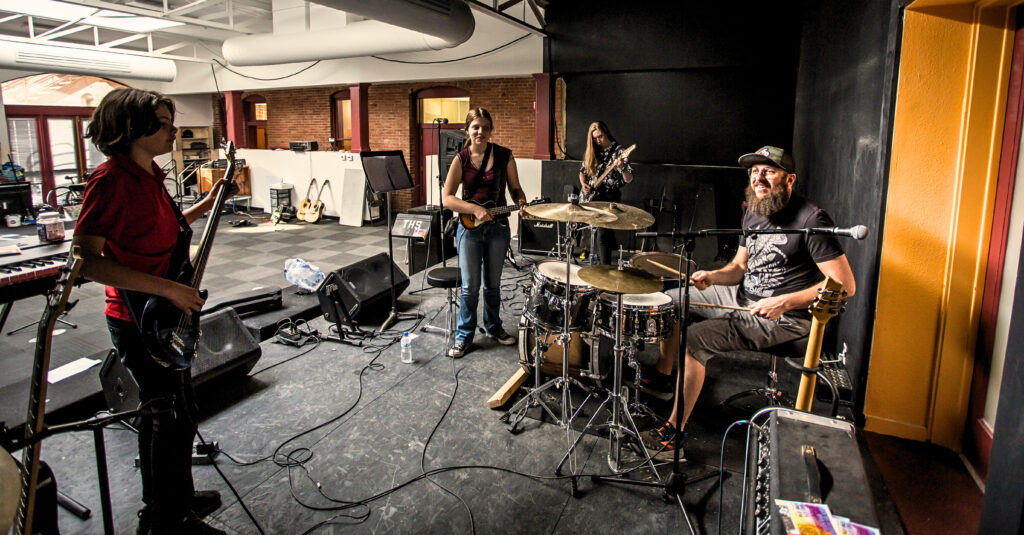 Instructor: Lee Sillery / Monday & Tuesday (5-6:30pm)
Start working together in a jam band environment with Lee Sillery from Constant Harmony. Students will link up with other musicians from different levels to start playing and making music together. Open to all levels of playing. Don't know how to play an instrument? Lee will help you learn any instrument you need in order to start playing and jamming with others!
**Must have taken Rockstar 101 in order to take Rockstar 201**
Instructor: Lee Sillery / Monday & Tuesday (6:30-8pm)
Rockstar 201 with Lee Sillery at Warehouse 505 is an intermediate-level class designed for students who have completed Rockstar 101 or have prior experience in playing an instrument. In this class, students will deepen their knowledge and skills in music theory, songwriting, and performance. They will learn advanced techniques for playing their instrument, including scales, chords, and improvisation, as well as how to write and arrange their own original music.
Photography
Instructor: Sofie Hecht / Monday & Wednesday (5-7pm)
Our Photography program at Warehouse 505 offers a dynamic learning experience centered around digital photography and editing using Lightroom. This class delves into various styles of photography while also exploring the technical intricacies of the digital medium. Participants can expect to gain a comprehensive understanding of the art and craft of photography, from capturing captivating images to enhancing them through the power of digital editing.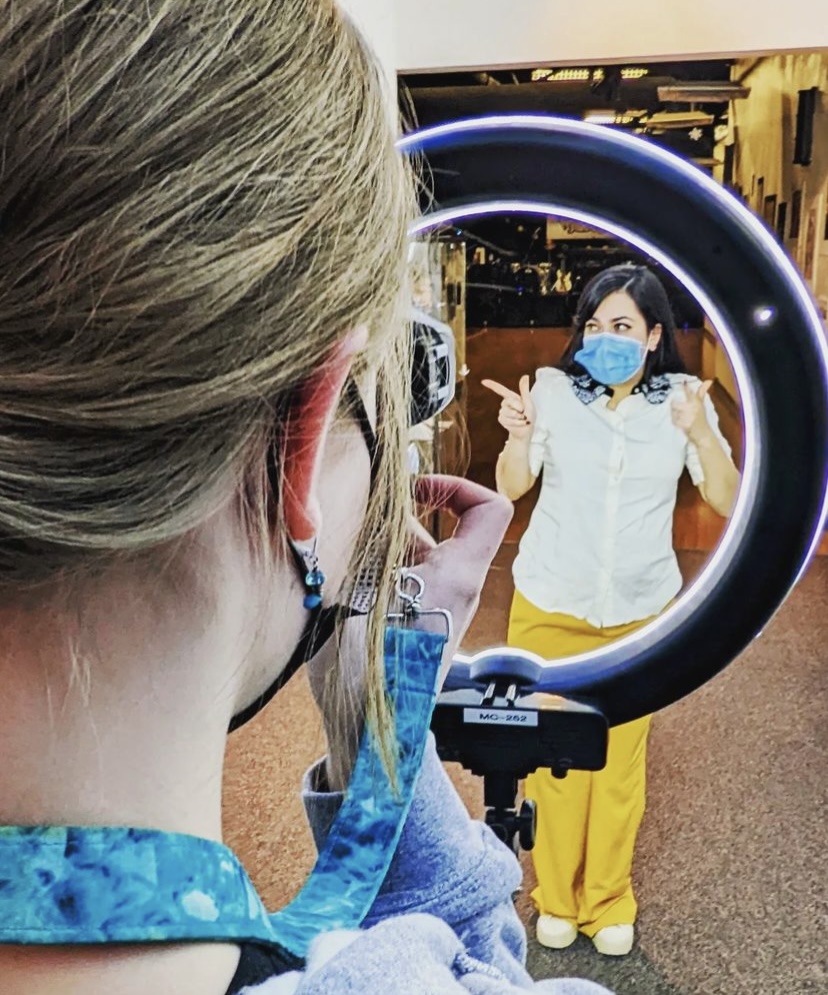 Mariachi Guitar
Instructor: Richard Pacheco / Monday & Thursday (5:30-7:30pm)
We're thrilled to introduce our latest program at Warehouse 505 – Mariachi Guitar, led by the incredibly talented Richard Pacheco. With years of experience as a mariachi musician, Richard brings a wealth of expertise to our students. This program invites music enthusiasts of all levels to delve into the captivating world of mariachi, with a specific focus on mastering the guitar. Whether you're picking up a guitar for the first time or looking to enhance your musical skills, our classes offer a welcoming and engaging environment. Explore the rich cultural heritage and vibrant rhythms of mariachi music, and let Richard guide you on a musical journey that's sure to be both educational and inspiring. Join us at Warehouse 505 to discover the magic of mariachi through the strings of the guitar under the expert guidance of Richard Pacheco.
Instructor: RJ Harris / Tuesday & Thursday (5-7pm)
Digital Drawing with RJ Harris is a beginner-level course that teaches the fundamentals of digital drawing using iPads and the Procreate app. Students will learn various digital drawing techniques, including sketching, inking, and coloring, as well as how to work with layers and other digital tools. RJ provides individualized feedback and guidance throughout the course to help each student develop their skills and artistic voice. By the end of the course, students will have a portfolio of their work and a strong foundation in digital drawing.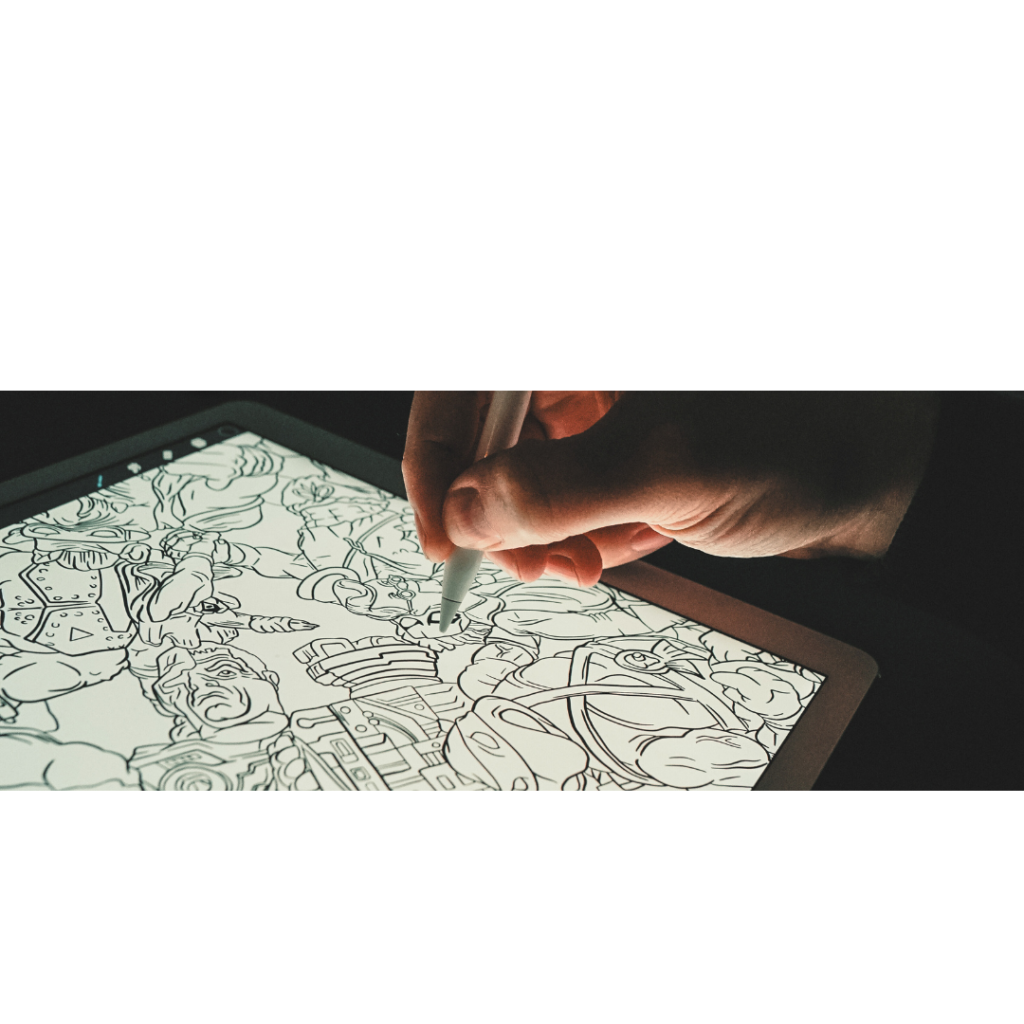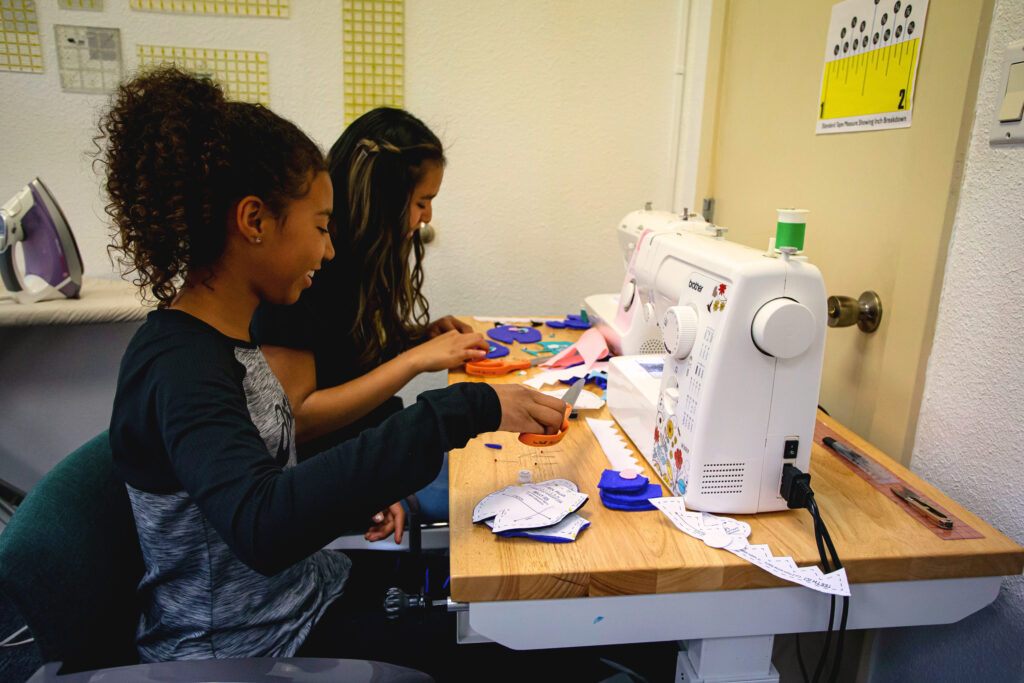 Instructor: Angelina Skonieczka / Monday & Wednesday (5-6:30pm)
Learn to sew and create fashion pieces for yourself and your community in Sewing 101. Angelina will teach you the basics in order for you to get a start on any project you may have in mind to create. We will provide all the materials and equipment you need for this class. Come and join us!
**Must have taken Sewing Basics 101 in order to take Sewing Basics 201**
Instructor: Angelina Skonieczka / Monday & Wednesday (6:30-8pm)
The Sewing Basics 201 class at Warehouse 505 is designed for students who have some experience with sewing and are looking to enhance their skills. This six-week course will cover advanced techniques such as basic pattern drafting, zipper installation, and buttonholes. Students will also learn about fabrics, including their properties and how to choose the right material for their project. In addition to technical skills, the class will also emphasize creativity and self-expression, encouraging students to explore their own unique style through their projects. By the end of the class, students will have created several finished projects that they can be proud of, and will have a deeper understanding of the art and craft of sewing. The class will be taught by experienced instructors who will provide individualized instruction and guidance to help each student achieve their goals. Whether you want to pursue a career in fashion design or just love to sew as a hobby, this class will help you take your skills to the next level.
Instructor: Kaidin Jarjusey / Tuesday & Thursday (5-7pm)
Unlock your creativity with the Movie Making Class at Warehouse 505! In just five weeks, learn the fundamentals of moviemaking through hands-on activities and lessons. From scriptwriting to editing, explore the technical and creative aspects of filmmaking. No experience needed, all skill levels welcome! Our experienced instructors will provide support and feedback to guide you through the process. By the end, you'll have the skills to create your own films and showcase your work. Don't miss this opportunity to discover the exciting world of moviemaking. Sign up for the Movie Making Class at Warehouse 505 today!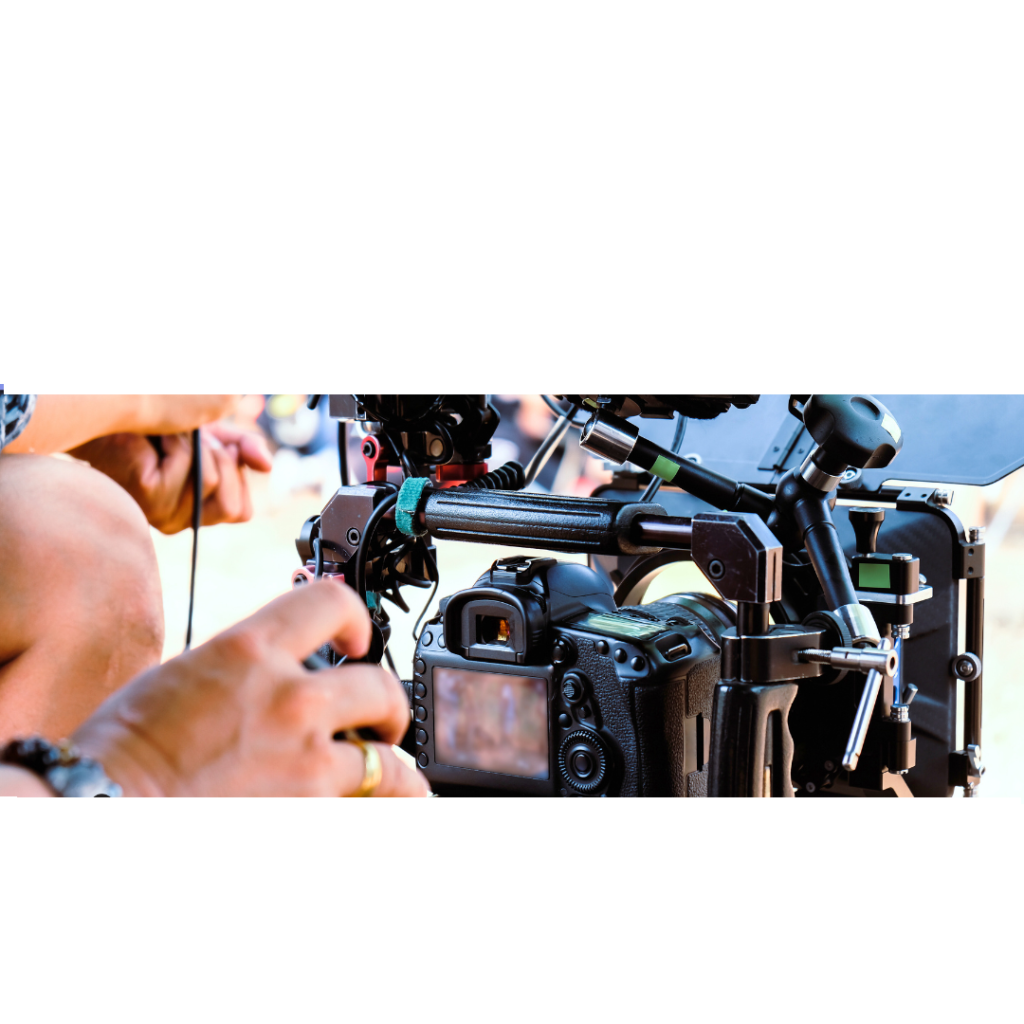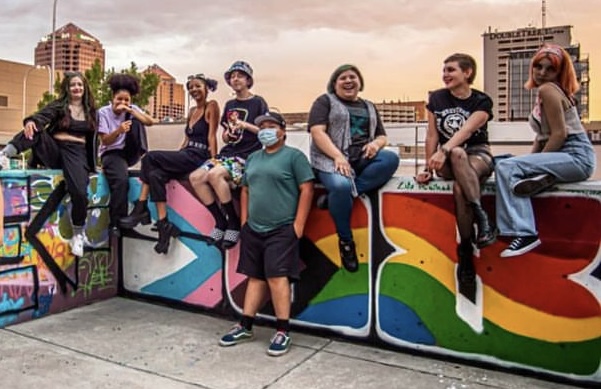 Youth Creative Crew (YCC)
The YCC is a collective of 13-20 year old artists, xtreme athletes, and community arts advocates who are the youth governing body of Warehouse 505, providing a youth perspective on programming, events and community outreach.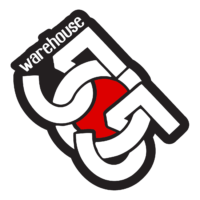 Proudly powered by WordPress